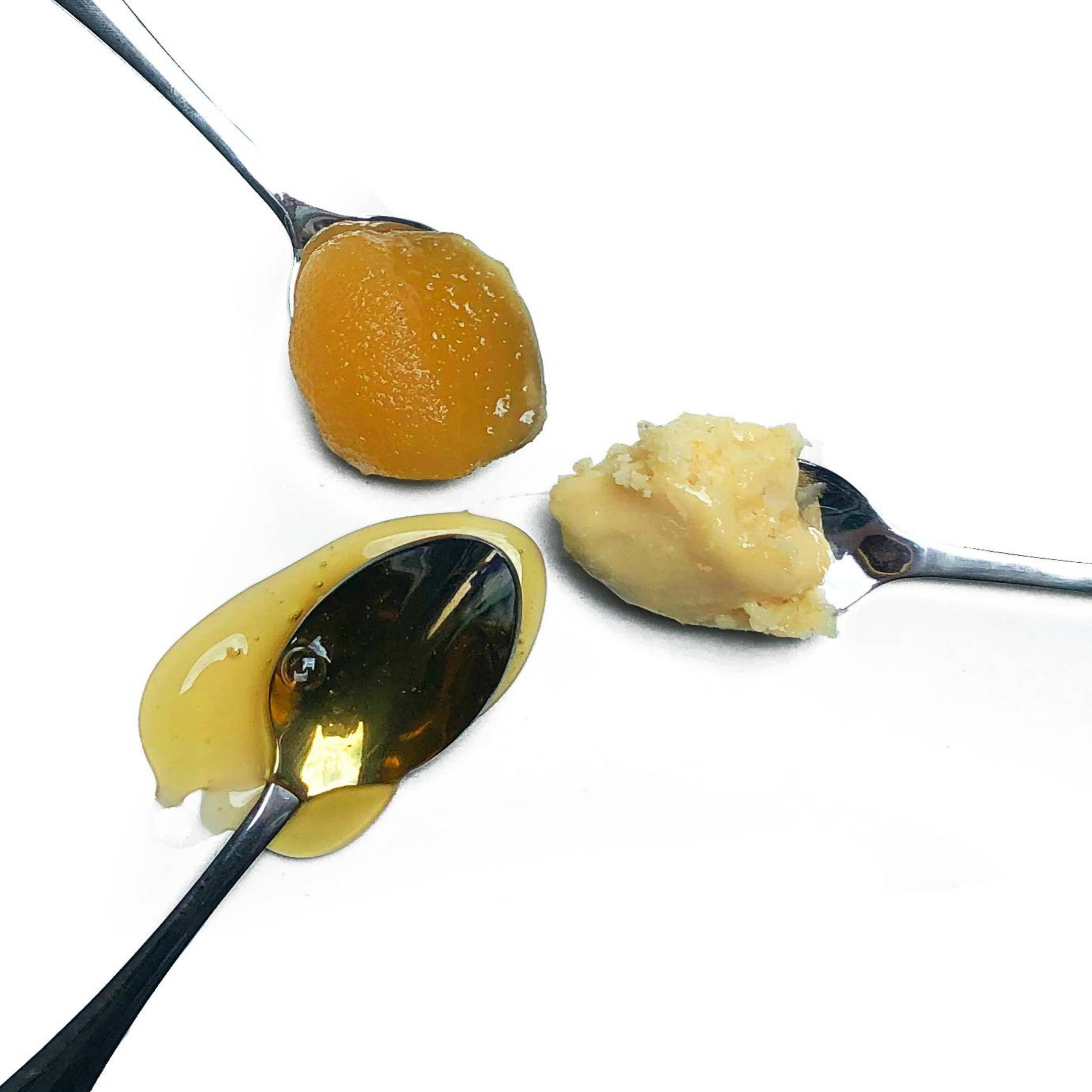 Moisturizing & antiseptic
Honey is a natural, fragrant, sweet liquid produced by bees. Honey production begins when bees pollinate flowers. They collect nectar and store it in their honey stomach (which is not the normal stomach). Back in the hive, they give the nectar to other worker bees, who chew it for about half an hour. It is passed from bee to bee until it slowly turns into honey. It is then stored in the honeycomb. When the honey is ready, the bees seal it with a thin layer of wax.
What does honey do to the skin?
More than 2000 years ago, Cleopatra treated her face with honey every day! Even then, people knew about the nurturing properties of this unique ingredient. Honey is the only untreated and undried food that does not spoil. The secret behind it is its unique chemical structure. A high sugar content and low water content is unpopular with bacteria. So we can use it perfectly instead of synthetic preservatives in our products.
Honey has a clarifying effect on the skin. It opens the pores and makes it easy to remove blockages. Honey is particularly good for dry skin as it is also described as a humectant that attracts and locks in moisture. Using honey in our products is particularly beneficial for dry skin areas (such as elbows or knees) as it is very moisturizing and antibacterial and helps to thoroughly but gently cleanse the skin.
However, you won't find honey in our lip balms for a very simple reason. For us, honey (like other ingredients containing sugar) does not belong in a lip care cosmetic that is not rinsed off. Throughout the day we unconsciously lick our lips and the ingredients get into the saliva. Honey in lip care then leads to a permanent sugary environment that attacks dental health - even small amounts do this. Therefore, despite the great properties that honey can bring, we completely avoid it in our lip care.
OUR TIP: Apply honey to your lips from time to time, let it work for a few minutes and then lick it off!
HONEY (CERA MEL) IS CONTAINED IN THESE PRODUCTS: